SACRED GROVES OF COORG: HOW OUR FAITH IS CONSERVING NATURE AND PRESERVING CULTURE!
By Pete Poovanna Cheppudira
It was the first week of the new decade of 2020. I was visiting my parents in Kodagu (Coorg), the hilly forested heartland of the Indian Western Ghats, in the state of Karnataka.
This visit was an opportunity to reinvent my childhood memories in a neighborhood, which was surrounded by ancient Sacred Groves. I wanted to say to the world, how our faith is helping to conserve the wildlife-rich forests as a part of nature worship.
I want to show to the world how Indigenous potters enhance the cultural significance of the Grove through Totem Figurines they create. This is the story of an ecosystem that is dramatically different than anything I have seen in the western world. A tale that the world could draw a positive solution to all local and global ecological problems.
Photo 1
Totem Figurines of the Sacred Grove
It was a nostalgic feeling when I visited the Sacred Grove, which was a mile away from my parent's home. Chirping of birds in the Grove was not less than any euphoric music. The richness of biodiversity and the green cover seemed like a special occasion.
This Sacred Grove is called as 'Kuttichatha Devarakad,' which is a patch of forest that our community protects and revere as sacrosanct. It is believed that if we protect the Grove, the reigning deity will protect us in return, and the community will prosper.
The reigning deity is called 'Ayiram-Billa Ayyappa,' which means Lord with a Thousand Arrows. No one is permitted to fell any trees or plants, kill animals and birds, or harm any form of life in this area. If the deity is disturbed, by interfering with the forest, it is believed that some retribution will occur. Thus, this Sacred Grove is governed not by laws but by the pure form of nature worship.
Photo 2
The reigning deity: The Lord with a Thousand Arrows
Even after a couple of decades since my last visit, not an inch of this Grove has been infringed. There were no instances of cut stumps or any other human activities except marks of footsteps.
I was fortunate to talk to a forest department representative about the Grove. In one of their studies, the forest department observed the presence of 78 floral species, 46 birds, and 14 butterfly types in the Kuttichatha Sacred Grove. They also recorded the evidence of wild boars, wild rabbits, Indian cobras, and wild civets in the Grove.
The cultural significance of the Grove was further enhanced by the presence of Totem Figurines inside the Grove. As a part of nature worship, for centuries, locals have been offering Totem Figurines to the deity of the Grove. These Totem Figurines are Terracotta of dogs called 'Betegara,' which means a Hunter in the local language. Even now, century-old Totem Figurines can be noticed inside the Groves.
Photo 3
A century-old Terracotta of a dog 'Betegara' inside the Grove
Indigenous Potters are making these terracottas of dogs for generations. This ancient pottery and art styles created by the Indigenous Peoples have been passed down from generation to generation, and they are still practiced in the nearby village called Madikebeedu. The presence of Totem Figurines enriches the cultural history of the Sacred Grove, and they are as significant as Totem Poles of Canada.
Photo 4
Chennamma, an Indigenous potter.
In my opinion, the Sacred Groves is a perfect model for the harmony between man and nature. It emphasizes viewing the self, the community, and the environment as interconnected and interdependent. Although one could see the story of Sacred Groves as full of superstition, it has helped in preserving forests that would otherwise have been destroyed for commercial gain.
In India, other forests that aren't part of Sacred Groves have been damaged due to relentless commercial exploitation of natural resources.
Why is the Sacred Grove type of forest conservation essential?
In some parts of the western world, other forms of forest conservation exist that have resulted in the expulsion of indigenous communities from the forest. For instance, in Yosemite National Park in California, the Native Americans were forcibly evicted from the forest in which they had lived for centuries or longer. Not only did these evictions cause tremendous pain, but they also proved counterproductive to the idea of nature conservation.
In my view, the real heroes are the local people who live around Sacred Groves and defend them, nurture the forest, and protect its biodiversity. More than 40 percent of the earth's biodiversity-rich forests are still secured by the local groups who live in and around them. Also, the Indigenous potters who enrich the cultural history of Sacred Groves. Therefore, empowering such heroes could be the most effective way to protect what remains of the earth's biodiversity-rich forests.
So, what is the concern?
Although this kind of faith-based nature conservation is widely practiced, people have started to move away from environmental and community-centric ideals. As a result, many of the Sacred Groves are threatened. Many have begun to view these patches of forest as insignificant and a hindrance to development. My fear is our culture is shifting in its values from conservation to consumerism and from ecology to economy. As these activities increases, the faith of the local people decreases, and Indigenous peoples are also threatened.
When I met Chennamma, 80 years old potter, she said she is one of the last generations of potter's community making this Totem Figurine. According to her, Betegara Terracotta has become a dying art due to shifting values. Also, when I met Rajappa KM, president of the Kuttichatha Sacred Grove Committee, he said earlier, there were forests all-around. Now, most of it has been converted to coffee farms.
While this visit has rejuvenated my respect for the Sacred Groves, it has also warned me to resolve our commitment to protect them.
Pete Poovanna Cheppudira, Ph.D., is a Canadian Queen Elizabeth Scholar recognized by the 28th Governor General of Canada. Currently, he is the Program Lead for implementing zero-emission clean transportation in the province of British Columbia, Canada. Poovanna is a columnist at Huffington Post and Policy Options. He has a Bachelor of Mechanical Engineering from Visvesvaraya Technological University in India, a Master of Science degree in Mechanical Engineering from Coventry University in the UK, and a Ph.D. in Alternative Energy Engineering from Simon Fraser University, Canada.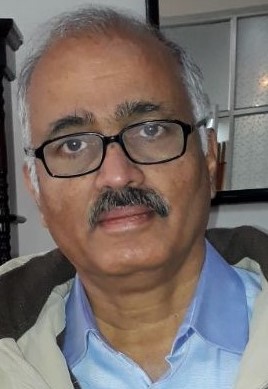 'RISE AND FALL OF THE COORG STATE' IS CLOSEST TO MY HEART, SAYS AUTHOR P.T. BOPANNAOut of the seven books […]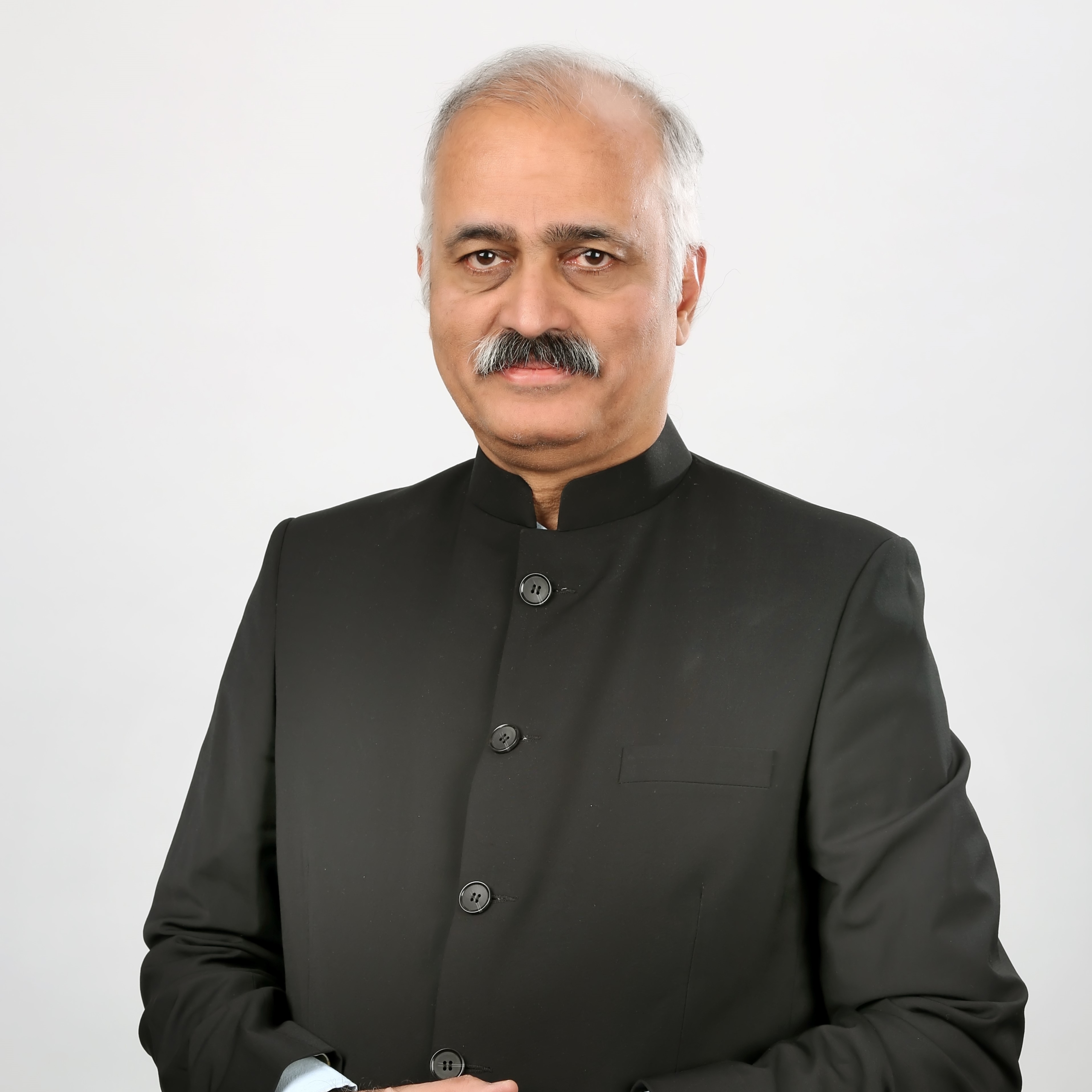 By P.T. Bopanna (in picture) After promoting five Coorg-centric websites, I had no plans to go in for one more […]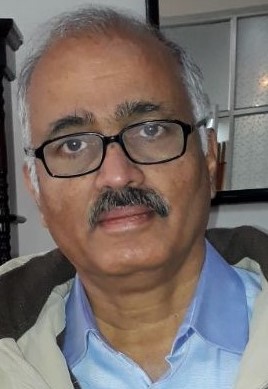 From my personal experience, I am convinced China is a rogue nation which has absolute disregard for life and should […]